Oriental Rug Appraisals
Mr. George Grillo is a member of the Appraisers Association of America, which is the oldest non-profit professional association of personal property appraisers, with over 700 members across the country, as well as in Canada, Europe and Asia.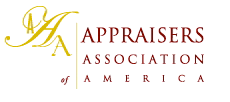 All members must meet a high standard of qualifications set forth by a Board of Directors, who continually review and maintain the highest standards for its membership. Mr. Grillo has completed and passed the required examination in The Uniform Standards of Professional Appraisal Practice, and is qualified to make all types of Oriental rug appraisals, whether for insurance or Estate purposes.
All Oriental rug appraisals are done for a fee, never for a percentage of the value of the item, in accordance with the Code of Ethics of the Appraisers Association of America.