Our Processes & How They Benefit Your Oriental and Area Rugs
Our rug cleaning process is safe for your rug and home. We give each rug individualized care using different techniques, levels of service and have the proper equipment to do so.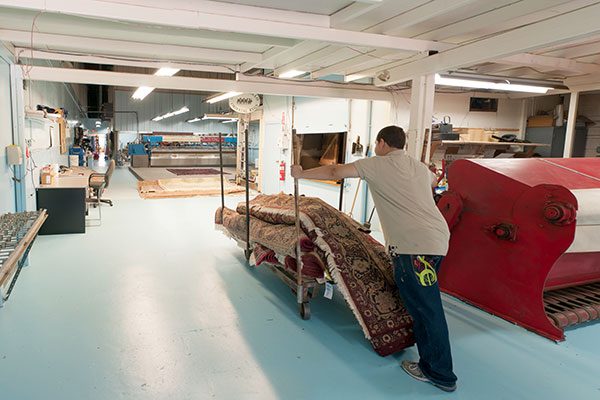 Your rug is cared for in our own local facility by skilled artisans.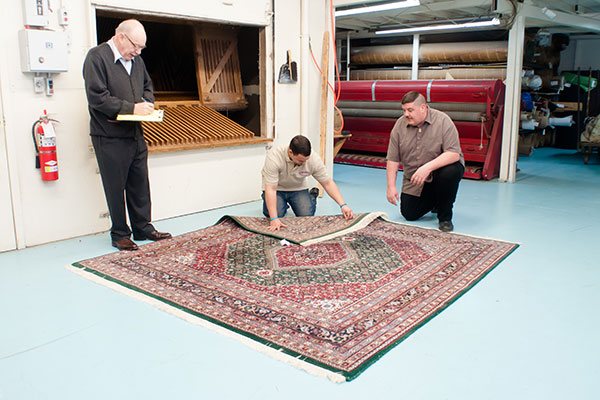 Each rug is thoroughly examined again prior to wash.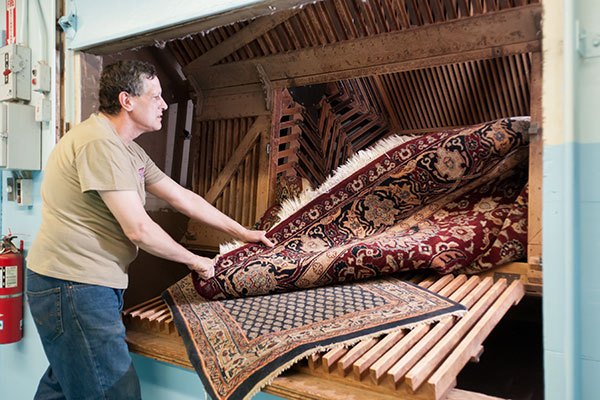 Our exclusive Star Wheel Duster removes embedded dirt other methods cannot.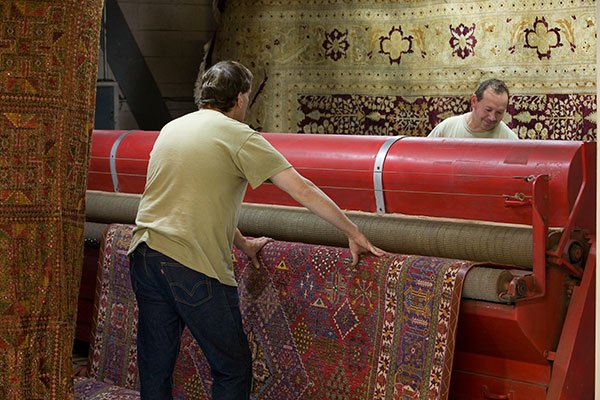 Our rug duster effectively removes harmful and unhealthy dust, allergens and grit.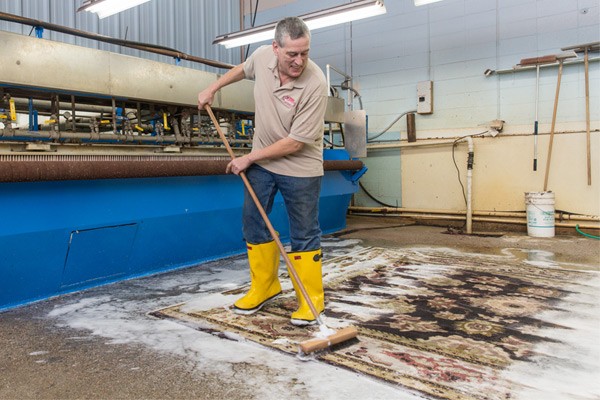 Our Hand Washing is safe for the most fragile and delicate rugs.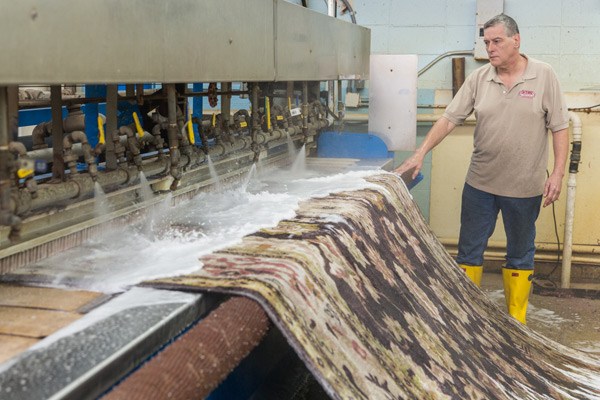 In all levels of service ours is a thorough deep down wash.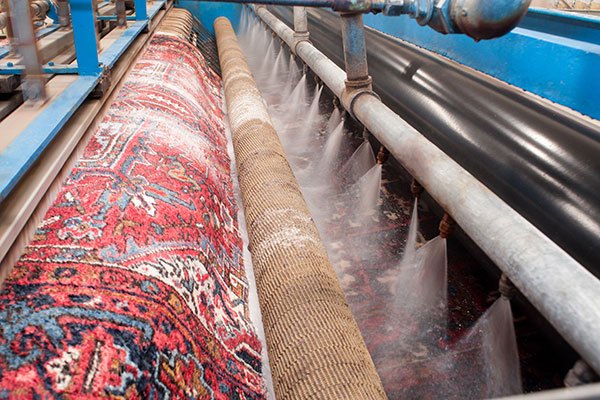 A thorough pressurized rinse completely removes contaminants and soap.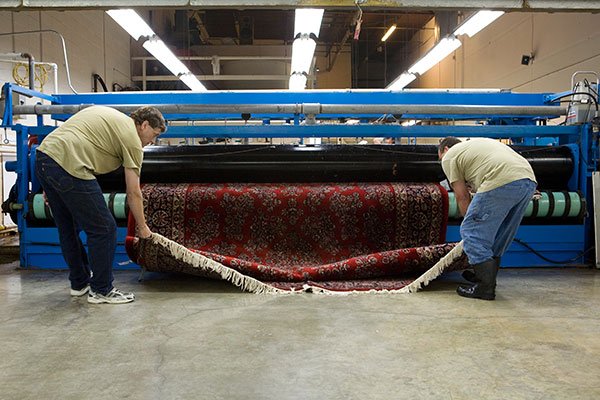 90% of the water is removed by squeeze rollers before drying even begins.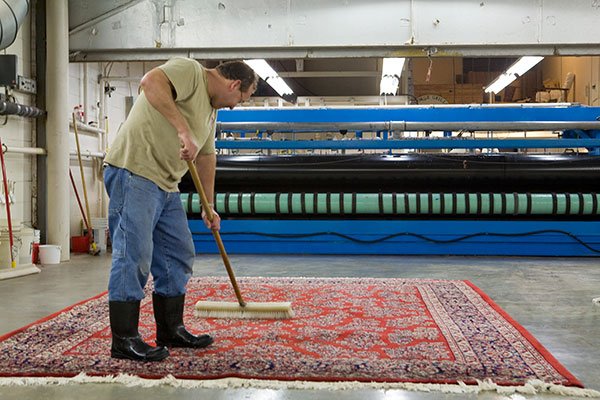 Each rug is meticulously brushed to set the pile before drying.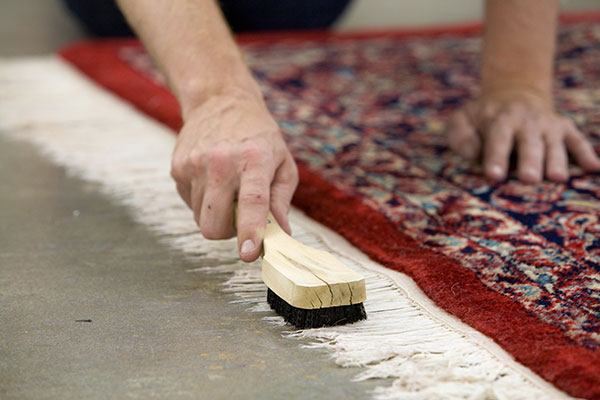 Fringes are hand washed for the cleanest look possible.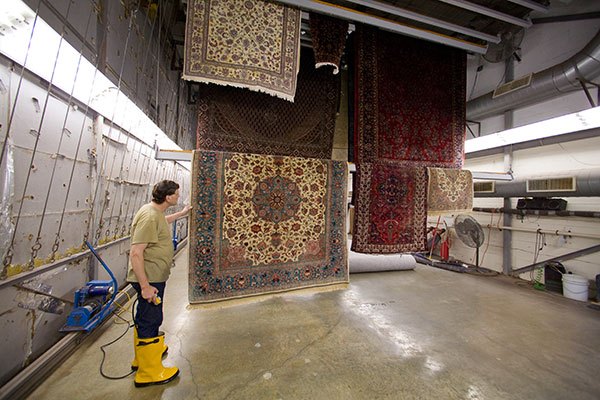 Proper drying is critical for the health of your family and the safety of your rug. Ours is done in our engineered and enclosed dry-room.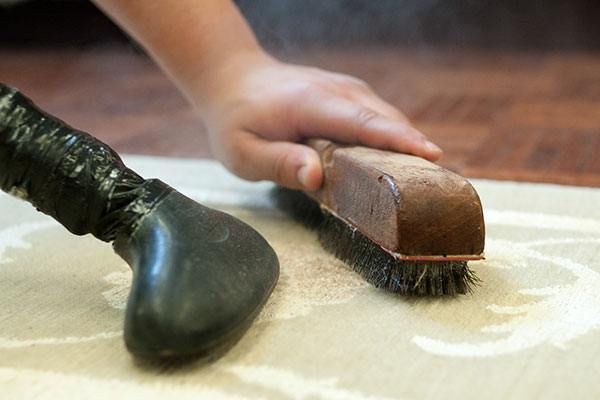 Our attention to detail restores the look and luster of your rug.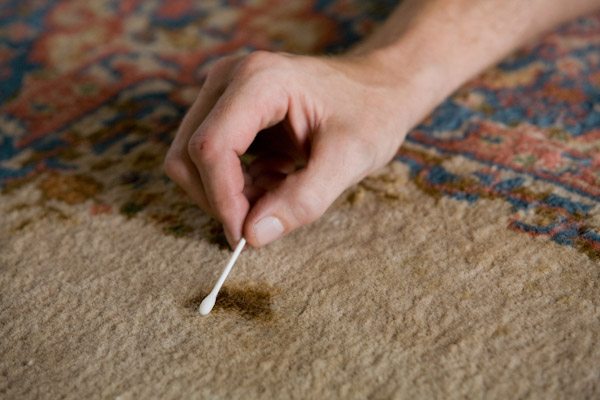 Stain removal is both science and art, we practice both.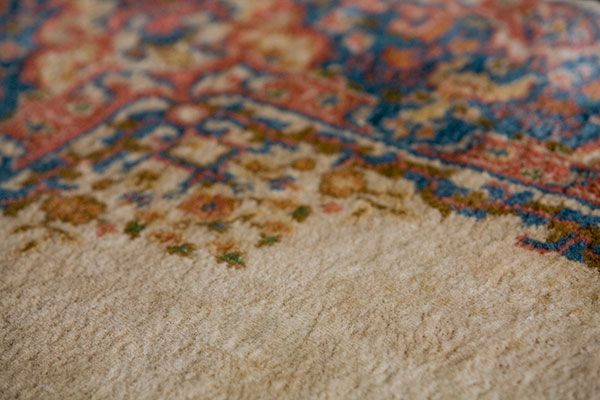 Stain removed by our knowledge, experience and skill!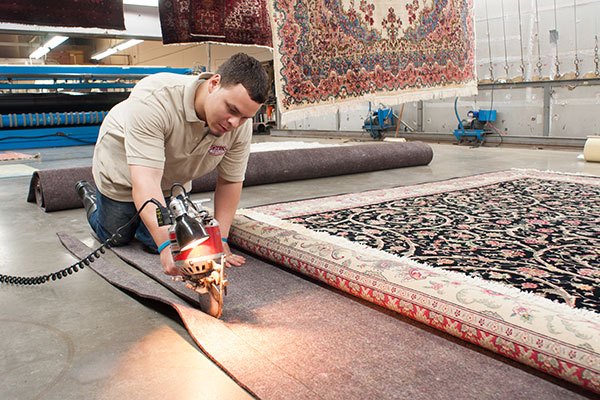 Padding is custom cut to fit your rug.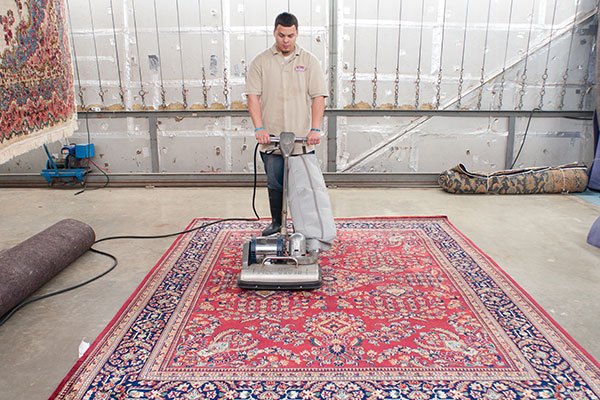 To complete: A pile brush and HEPA vacuuming.